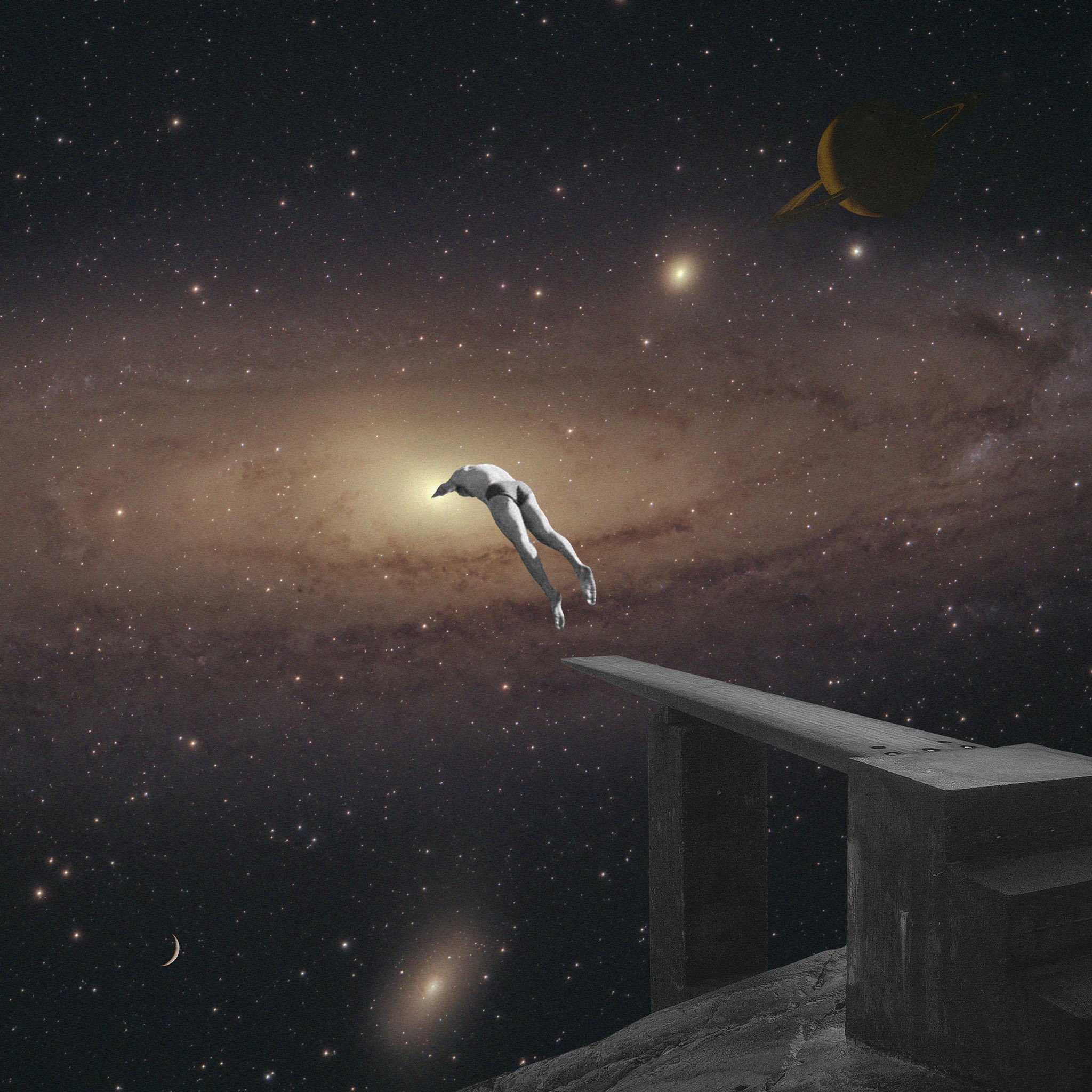 To this point in his career, Isaac Zale has excelled as an independent artist that found much success in "brighter" sounds, as he described it. Zale's newest album, Father of the Zodiac , is anything but bright. The sounds of the album are depicted pretty well within the cover art (displayed on the right). Shown is a person diving head first to float away in the darkness, yet star-filled space. This album sounds very much like Zale taking a dive into these darker sounds which are very different from what we are used to hearing from the Vancouver-based artist. The project brings out a lot of heavy hitters, featuring Mick Jenkins, Blu, Chris Patrick, Smokepurpp, UnoTheActivist, and more.
"Somebody Dies" released last Friday, featuring guest verses from Zale's frequent collaborator Mick Jenkins, as well as Blu. The song was one of Zale's best first weekend releases to date, as fans excitement for the album grew.
"Thesis" featuring UnoTheActivist also released in the week leading up to the album's release. This track brought a similar energy, in that Isaac came ready for bar up and hold his own with the Uno, who is already known for his trap sounds. It is no coincidence that the singles leading up to the albums release brought a darker feel to them, as Zale stated that one of his goals for this album was to be a bit darker.
Fans on Twitter grew even more eager as it became clear that Zale would be on a different type of wave for this project. And that it certainly was.
The whole album sonically is very similar; chopped-up guitar samples and trap drums. "My other music has been really alternative and sounds are bright, so I wanted to make this album a little bit darker."
"A Toxic Intro" sets up the album beautifully, meshing the luscious sounds that we are accustomed to hearing with Zale with the darker swagger that the project consistently brings. As the track fades out, pre-released single "Bloody Mary" comes in hard!
The transitions were consistently great, in part thanks to Executive Producer Dane Zabo. Zabo has been producing for Zale for about two years now, and "is one of [his] best friends". The chemistry definitely shows through the music, as Zabo held many of the production credits for Zale's last album, Think Good Thoughts, which was collaborative with Chuuwee.
"I'm excited for people to hear it and hear their interpretations… I definitely think it's my best work so far so I hope that people like it," said Zale. The album only released at midnight last night (1/28), but the initial reactions to the album have been extremely positive. Stream the album on any streaming platform and experience it for yourself!